Forsyth County Commercial Builders
We are a fast growing, family-owned, general commercial contractor in Forsyth County, GA that is committed to your success.
Why Settle For Low Quality Construction?
With low quality commercial construction you'll risk building deterioration, fire, and collapse. You deserve a building that will withstand time.
Not only will you get value for your money, but we'll make sure you stay within your budget.
There is an art to effective and efficient planning. Not reaching deadlines can create a ripple effect of problems, but we'll help you avoid that.
Avoid Hassles & Headaches
From the beginning stages of land selection to the final stages of your grand-opening, we are with you every step of the way.
We are in the line of building your company, not just your company building.
We boast a superior reputation with 40 years and 4 generations of delivering quality Forsyth County, GA commercial construction.
At Lovvorn Construction, we treat every project as if it's our own, ensuring and maintaining the highest levels of craftsmanship.
Our superior reputation is the reason why we're the most trusted in the Peach State and why our clients choose us over and over again.
"Excellent overall performance by Lovvorn Construction. The contractor did an excellent job of protecting the existing facilities. The project was delivered on time and completed according to plans and specifications."
Eddie Whitlock
Associate Administrator Coweta County Board of Commissioners
"With the leadership, skills, professionals and tremendous working efforts of all members of the team, Lovvorn Construction has done a very good job. We refer Lovvorn Construction to any institutes, churches, developers or entities looking for great construction company. We are so grateful for the wonderful work that we all had received and done by Lovvorn Construction and its teamwork."
Peter Duck Vu
Archdiocese of Atlanta Vietnam Catholic Church
Lovvorn Construction worked very closely with me to resolve any issues that came up and was always quick to respond to any questions that I might have. They are a very professional team and have strong commitment to make sure that we received the highest quality of workmanship. I would recommend Lovvorn Construction to any Owner considering a ground up building project or renovation.
Michael Owen
Cherokee Counties Fire Stations
From the start, Lovvorn has listened to our goals and specific requirements for the project and developed practical solutions that address the critical need to stay within our budget and meet our required time frame... They are great team players and a pleasure to work with.
Keith Williams
Atlanta Metropolitan College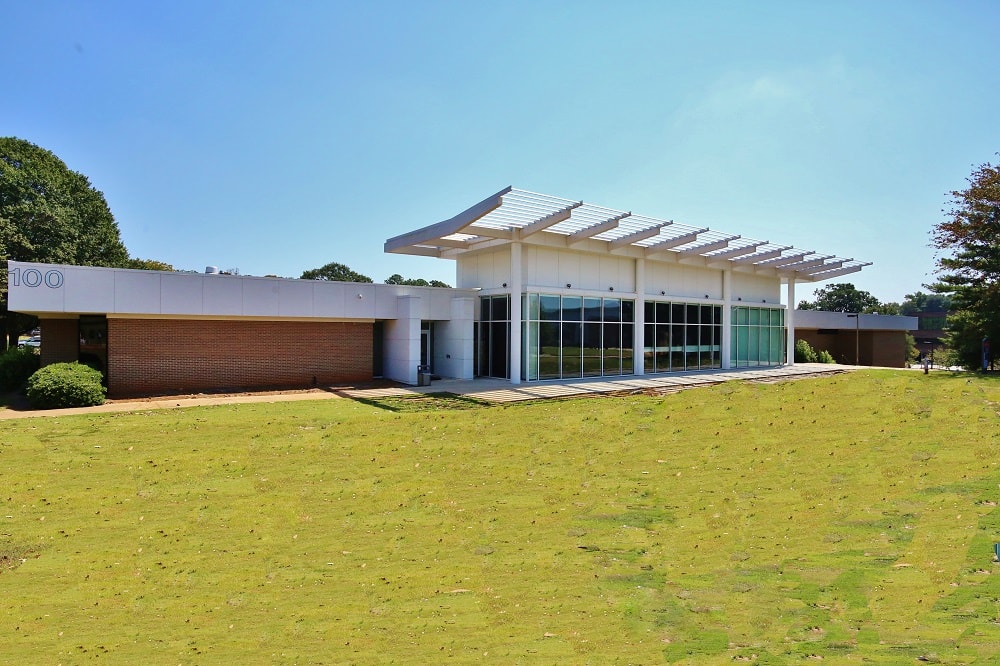 Explore the Features Project Info Location: Atlanta GAOwner: Atlanta Metro…
From land selection to design and build, we'll take care of the complete construction process from start to finish.
Congrats! Time to celebrate with a grand opening with your new service to the  Forsyth County, GA community.
Commercial Construction FAQ's